Get Your Business Ready
For The Future Now!
Specialized in
ASP.Net Zero

,

Angular




ABP Framework

and

ASP.Net Core
Hire A Dedicated Team Of Experienced & Full-stack Developers
For Advanced & Enterprise Application Development
Need access to a world-class
Application Development Team?
ETechtics Software Solutions is an ASP.NET Zero, ABPio, and Angular Application Development Company. Hire ASP.Net Zero, ABPio, and Angular developers to build successful web applications. ASP.Net Zero and ABP Framework is a complete infrastructure to create modern web applications. Being a customer-centric ASP.NET Zero and ABP Framework application development company, we offer you flexible hiring models that you can select as per your distinctive requirements.
The customer-driven approach provides the opportunity and assists us to make your product/application successful.
We have established dedicated a development team of expert ABP Framework and ASP.Net Zero developers and Angular Developers.
Hire ABP Framework and ASP.Net Zero Developers and work with top programmers to develop your product On-Time and In-Budget.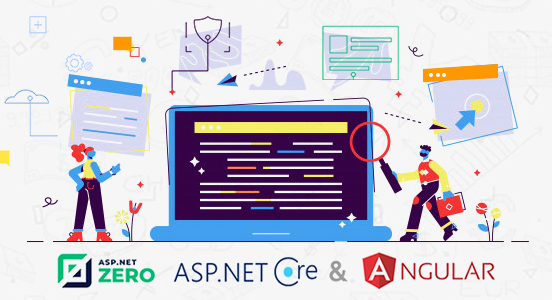 We have established dedicated development teams of experienced ABP Framework (ABPio), ASP.Net Zero developers, and Angular Developers to assist you with your web application development at any point in time. With ABP Framework, Angular, and ASP.Net Zero, we can help you build various Enterprise and Advanced web applications. From simple Angular-based UX/UI and dashboards to complex enterprise web applications with multiple user profiles access management systems.
Top Talent of experienced product managers, the smartest designers, and meticulous software engineers.
Rapidly Turn Ideas into extraordinary products that drive necessary & important business value.
Our Commitment, we deliver what we promise. Highest satisfaction at the lowest available prices.
Solid Business Domain experience, technical expertise, profound knowledge of latest industry trends.
Agile Based Project management, with 100% online cloud-based tools to ensure round the clock visibility.
Our Clients Range from small & medium business to Fortune 500 and everything in between.
Looking to Start a Project?
Tell us your needs and we will set you up with the best talent and a proven
development process to build your product.