Our Services


.NET Application Development Services


We offer flexible hiring models that you can select as per your unique requirements
Strength, Knowledge & Expertise
.NET Web/Desktop Application Development
.NET is the web services platform by Microsoft that is used to connect devices, systems, people, and information through the software. As web services, .NET development services include a broad variety of development environments, frameworks, and other tools used in the development of .NET applications. Our team of certified software engineers leverages years of experience to deliver best-in-their-class software products and secure and stable desktop and cloud solutions for enterprises, along with web and mobile applications. Hire .NET developers for .NET framework application development services. Our .NET framework specialists provide cost-effective & reliable solutions that are in line with the goals and needs of business irrespective of its size. From eCommerce to healthcare, we offer customized and affordable .NET web development services to a wide variety of business domains.
Experienced team of .NET Developers.
We offer the most competitive rates across the globe.
Constant feedback and cooperation.
Transparent and solid working methodology.
Guaranteed Intellectual property rights and Data Confidentiality.
Application Support and Maintenance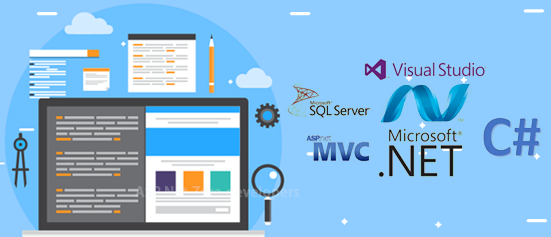 Solid Expertise & Seamless Experiences
.Net Framework Based Solutions
Our.Net Application Development Services are highly sophisticated and agile enough to cater to all your web and mobile application development needs at any point in time. We are creating .NET applications for any kind of business, starting from a small-sized company to huge enterprises. We provide full-cycle .NET development services by leveraging our expertise in the delivery of high-performance, user-centric applications for web, cloud, and mobile. Our industry expertise and technical experience in Enterprise Application Development, and Web-based Reactjs application development services has enabled us to offer enterprise solutions for a broad spectrum of industries including eCommerce, Healthcare, Education, Automotive, Fleet & Vehicle Management, Retail, Utilities, Manufacturing, CRM, Public Survey, Parking Systems, Rebate Management, Chat Applications, Hospitality Management, Travel & Tourism, and Hotel Management  for different geographical areas.
We leverage our .NET capabilities to build fully customized .NET applications that best meet your work requirements, thus adding to your business advantage. Our qualified team of engineers leverages their expertise into developing the most flexible, secure and scalable .NET software.
Our Microsoft Certified .NET engineers are highly skilled in inter-organizational middleware systems. We bank on BizTalk power to quickly and securely automate your business processes, fully integrate your enterprise systems and allow for seamless business to business communication.
.NET 3rd Party Customization
We customize all .NET 3rd party components like UI, skins, reporting, charts, controls, APIs and much more to better meet your business requisite. Our proficient team of developers utilizes robust 3rd party controls to save time while simultaneously improving the quality of your developing application.
It automates the entire migration process by generating a readable and maintainable code with manual conversion quality. We not only build new customized .NET solutions for your business but also bring your outdated applications, systems, and processes up-to-date and in line with the latest .NET technology smoothly.
Endless Possibilities for your Industry
Offering the Perfect Blend of Emerging Technology Know-How & Domain Expertise


Workflow &
Asset Management




M-commerce
(mobile commerce)



Manufacturing &
Technology

Customized / Creative Applications
Why .Net With ETechtics
We develop full scale performance-based .NET solutions for your business needs and requirements be it for web, cloud or mobile. Our top .Net developers have 10+ years of .Net programming experience in the area. Our coders successfully passed 3 exams: Programming in HTML5 with JavaScript and CSS3, Developing ASP.NET MVC Web Applications, and Developing Microsoft Azure and Web Services. Existed is a team of professionals who are passionate about the Microsoft technology stack. We have mastered those technologies to create extremely reliable enterprise desktop solutions as well as rich internet applications to help your business migrate its data and operations to the cloud. You can hire .Net developers for secure, custom, and successful .Net application development services.

We perfectly match a dedicated agile team with your technology & product requirements. They can either work using your development processes with your existing in-house (or external) teams or work independently.

We are your one stop shop offering end to end .NET delivery capabilities covering product implementation, design, development, ongoing support and optimization.

You don't need to go through the stress of recruitment, infra setup, or lose focus on your existing projects. We help you ramp up and get started on your project immediately.

Our certified engineers will help you develop and implement top-class business applications by leveraging our .NET based expertise – we acquired over years of training and practice.
Focus on Quality and Security
Our .Net Framework Specialization
At ETechtics Software Solutions, our experienced and dedicated developers have gained extensive expertise in building custom .NET applications for small, medium, and large-size companies and are glad to provide the answers to the most frequently asked questions to build an application/product.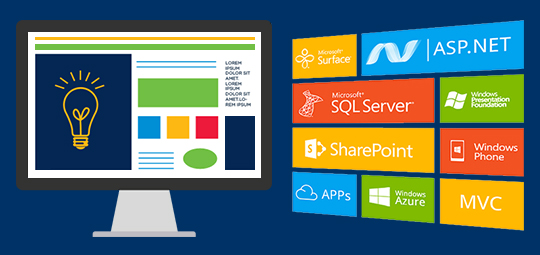 We construct immensely flexible, scalable, secure, functional and integrative advanced .NET web-based solutions in no time and well within your budget. Our developers are well versed in the ASP.NET framework which enables them to cut costs and time and optimize application performance.
Business to business and business to consumer portals.
Online stores, marketplaces, and auctions.
Entertainment.
Web-based services.
Social networks and commerce.
Media content.
We will not only meet your basic corporate standards with its .NET based enterprise applications but will also surpass them on many levels by reducing app complexity, enhancing security and improving cross-platform compatibility.
Industry specific apps.
Corporate sites and portals.
Corporate intranet and extranet.
Enterprise resource planning.
Project and document management.
Customer relationship management.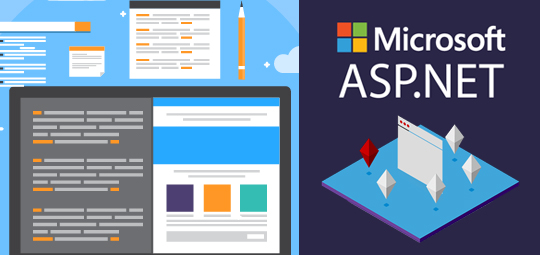 Supported by Robust and Well-Architected Back-end Systems
How our apps are built?
Making it possible to create real-time and data-intensive web applications, NodeJS has emerged as the number one JavaScript platform. Our technical experts can handle backend integrations for all sorts of Android Applications. We build apps with real-time connectivity to business data, resources, and systems of your choice. We develop fully customized native applications that solve your immediate needs and build a strong foundation for future adjustments and changes. Extend the capabilities of your portal or web application with the help of customized and integrated Node.js application development services. We also help reinforce your website and mobile platforms with our secure, business-driven web, and mobile apps. Hire our experienced Node.js developers today!
Cross-Platform Compatibility
Better User Experience & Engagement
Looking to Start a Project?
Tell us your needs and we will set you up with the best talent and a proven
development process to build your product.